The cooler air is starting to set in and the leaves will soon begin to transform into a beautiful medley of colors here in the Lakes Region of New Hampshire. Autumn is our absolute favorite time of year for a multitude of reasons: the seasonably comfortable weather, picturesque foliage and scenery, and of course the variety of exciting fall activities in the area. Below is a list of our favorite fall festivities and activities all located within the Lakes Region.
Harvest Festival at Prescott Farm
Our neighbors, Prescott Farm, will be hosting their annual Harvest Festival on Saturday, September 11th from 10am – 3pm. It's time to celebrate harvest season and Prescott Farm knows just how to throw a family friendly event. This festival is free to attend and will provide activities like tractor and horse-drawn wagon rides, live entertainment, field games and local craft and food vendors. Visiting guests are encouraged to explore the miles of hiking trails as well as other offerings at the farm.
Sandwich Fair
The Sandwich Fair is a traditional event which takes place over Columbus Day Weekend. This year the fair will be held from October 9 – 11, at 7 Wentworth Hill Rd – Route 109 North in Sandwich, New Hampshire. The Sandwich Fair does a wonderful job highlighting the state's agriculture roots through activities and events including antique tractor pulls, 4-H shows, hand milking demonstrations, oxen and horse showings, and so much more. The fair also features many forms of entertainment including musicians, hula hoopers, jugglers and magicians. The popular midway will be set up with exhilarating rides and games for guests of all ages to enjoy ranging from Ferris wheels to kiddie rides.
Foliage Tour
The brilliant foliage in the Lakes Region is undeniably one of the most beautiful and natural phenomena. Travelers from around the states visit the region to view the stunning colors and unparalleled views. We have put together a gorgeous and worthwhile road trip route for your next autumn visit at the Summit Resort. Check out our scenic fall foliage drive here.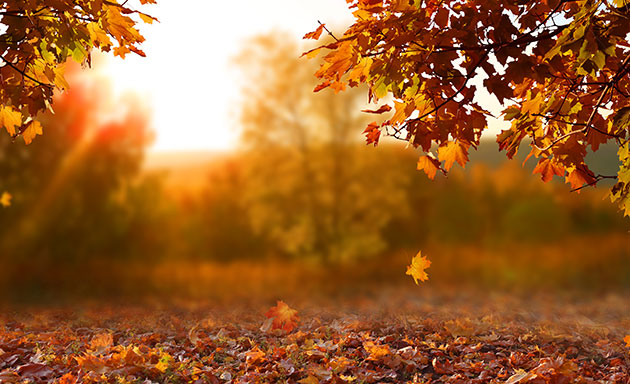 Apple Picking
An activity that must be included in every fall to-do list is apple picking! Of course, you can go to the store to buy a bushel of apples but there is something special about picking your own that makes the experience extra unique. We are lucky enough to call the Lakes Region home to multiple pick your own orchards worth paying a visit to. Two of our favorites, both located within a 15-minute drive from the Summit Resort, are Smith Orchard and Stone Mountain Farm. Each orchard is located within our neighboring town of Belmont, NH and provides additional offerings such as pumpkins for sale, delicious homemade apple cider donuts, farm stand or gift shop items and tractor trailer rides.
Corn Maze
Beans & Greens Farm located at 245 Intervale Rd in Gilford New Hampshire sure knows how to bring the fall fun. Only a 10-minute drive from the Summit Resort, the farm welcomes guest of all ages to enjoy their offerings. Beans & Greens Farm develops a challenging corn maze each year incorporating many turns, dead ends, open squares and even manmade bridges! The 2021 corn maze is open daily from September 17th – October 31st from 11am – 4pm. The farm also offers a thrilling nighttime maze experience open Friday nights from 7pm – midnight. To purchase tickets for this year's multi-acre maze, click here.
Scenic Hike
We often get asked where the best viewing point for the fall foliage is located. Although you can see the beautiful colors almost everywhere in the region, there is no better way to view the beautiful colors of autumn than to look down from a bird's eye view. The Lakes Region has a diversity of trees producing a variety of vibrant colors ranging throughout the entire spectrum including radiant reds, oranges and yellows to deep purples and maroons. The brightest of these colors typically congregate around the edges of the lakes. We have a few easily accessible hikes to recommend where views from the summit offer a unique vantage point on all the colors that set the region ablaze, especially during peak foliage season. Click here to check out our favorites.
There is no shortage of activities to do during the autumn season here in the Lakes Region. Centrally located, The Summit Resort is the perfect home base during your upcoming fall getaway. Stay at the resort with our Fall Savings Promotional Package and receive 25% off your accommodations as well as full use of our resort amenities. What better way to unwind after an exciting brisk autumn day than relaxing in our oversized Roman spa hot tub?