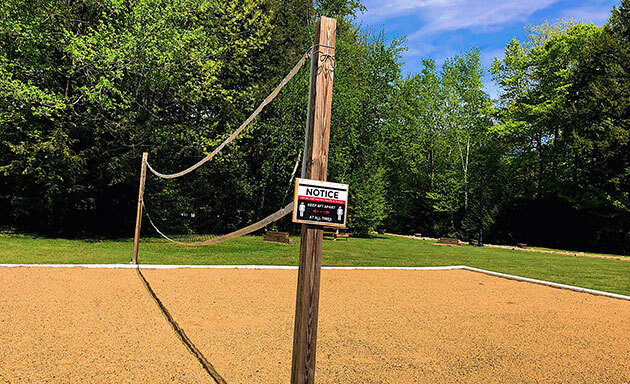 We are excited to announce that the Summit Resort will reopen with reservations beginning on June 5 and beyond. Per Governor's Orders, until further notice, all pools, playgrounds and shared lobby space will remain closed. The resort campus has a variety of amenities still available and guests are still welcome to enjoy a visit to nearby Weirs Beach. Please read on below for special health and safety protocols we will put in place to adhere to federal and state guidelines.
Occupancy will be limited to comply with state and federal guidelines.
To ensure the safety of our guests and employees, all operations staff has been specially trained and equipped with personal protective equipment and sterilization tools.
Reservations staff will be working with operations staff under a coordinated protocol to ensure all rooms remain vacant for an adequate period of time to allow for proper deep cleaning.
No maid service will be performed during these stays but supplies to freshen up your suite can be provided per request.
Limited contact, curbside check-in will be implemented to ensure convenience and safety.
Available Amenities and Services at The Summit Resort:
The adjacent hiking trails at Prescott farm are fully available via the connector path from the Summit Resort campus.
Lawn games including horseshoes and volleyball are open for use. Tennis and basketball courts will also remain open to groups of less than ten (10) people at a time.
All outdoor grill stations will also be open and ready for your stay.