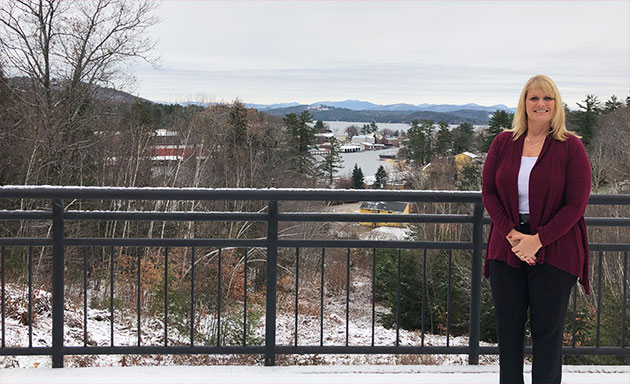 As the Lakes Region says farewell to the warm fall and spectacular colors mother nature bestowed upon us, we are looking forward to the winter months ahead. The past month has brought many upgrades to the resort which will help keep us toasty and warm throughout the upcoming winter months. We are currently in the process of installing a new air handler in the Amenities Building as well as 2 new boilers. These new additions will ensure better air and heat control throughout the Amenities Building. There is no better time to pack up the family and swimsuits and head to the resort to enjoy the warm tropical atmosphere. Don't forget about our poolside bar! Simply ring the bell at the service window and we are happy to serve you refreshing beverages as well as alcohol free drinks for the kids. Our bar menu is constantly changing to provide you with fun and delicious seasonal drinks.
The Lakes Region is the host to many exciting outdoor activities. Discounted ski passes will be available to purchase for our owners and guests right at the front desk of the resort. Not a skier or snowboarder? There are many other outdoor options including tubing, ice skating, snow shoeing, cross country skiing, and ice fishing just to name a few.
Don't forget the Lakes Region is the home to many great restaurants open all year round. We work throughout the year to partner with our local restaurants and offer our owners and guests discounts to many of them. Be sure to check out our online packages which include discounted accommodation rates. Many of our seasonal promotions also contain gift cards to delicious local restaurants.
Once again, we welcome you to join us for a fun-filled winter getaway!
Sincerely,
Sue Violette