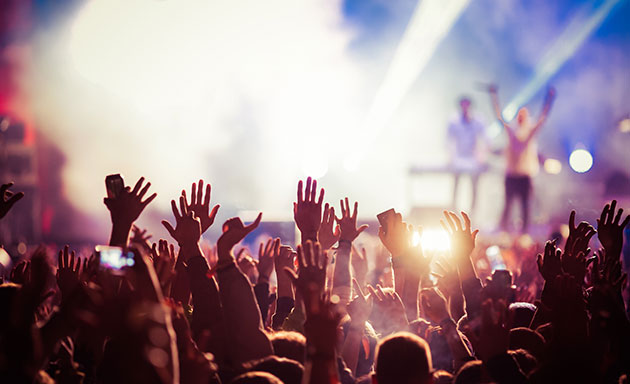 Bank of NH Pavilion, located in our neighboring town of Gilford and less than a 10-minute drive away from the Summit Resort, is Northern New England's premier summer concert venue. Formerly known as Meadowbrook, Bank of NH Pavilion is an amphitheater with seating for up to 9,000 guests per show. The Bank of NH Pavilion's concert series runs from mid-May to mid-September each year featuring top-named artists from a variety of different genres.
Excited for the next big show? Make it a vacation! When you are planning to see your favorite band or artist you don't want to feel rushed or have anxiety about the commute to and from the show. Why not stay locally and truly enjoy the concert and everything the area has to offer? Picture this: You have just woken up in your spacious suite and already have your playlist going with all of the songs that you hope will be played during the show later on. You have plenty of time to relax by the pool and get ready before heading into town. You are surprised by the fact that you even have enough time to tailgate after enjoying a delicious meal at Patrick's Pub and Eatery located just half a mile away from the Bank of NH Pavilion concert venue.
The 2019 concert series is packed full of well-known artists with a lineup including performances by: Jason Aldean, Snoop Dogg, Train & the Goo Goo Dolls, Kidz Bop, Pentatonix, Miranda Lambert, Alice Cooper & Halestorm amongst many other amazing artists. The venue is much more than a stage for performances. There are many vendors and activities to take part in including: Best Beverage Catering bringing you amazing food and beverage options to enjoy during your show with multiple concessions throughout the venue, the Sam Adams Brewhouse which has been made into an exclusive club, Cape Line producing sparkling cocktails and providing some entertainment of their own with games like giant Jenga and cornhole, event apparel for sale, a secondary Magic Hat Stage presenting some of the best New England talent, the chance to pedal boat on their pond equipped with a fountain and so much more.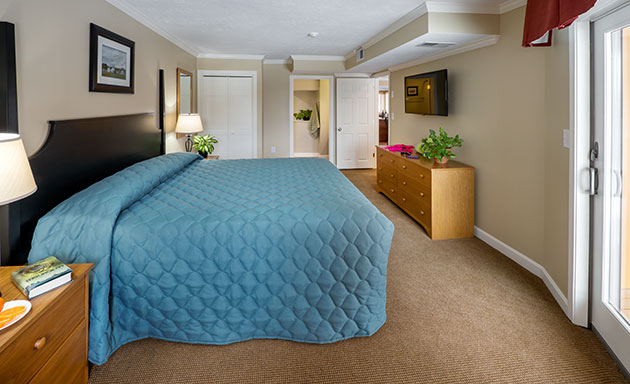 While staying at the Summit, there is no need to leave the show early so you can try to get home by 3am. You will be able to enjoy the entire performance, grab a late-night snack on your short trip back to the resort and still get back at a reasonable time. Staying so close will give you the opportunity to have more time exploring the Lakes Region as well as enjoying the resort's amenities! When you stay with us under our Weirs Beach Summer Family Getaway package, you will not only receive 15% off your stay of three or more nights, but the package also includes a $75 gift card to the delicious Patrick's Pub and Eatery and free access to all of the resort's amenities including the indoor and outdoor pools, volleyball, horseshoes, racquetball, our exclusive health club and more!