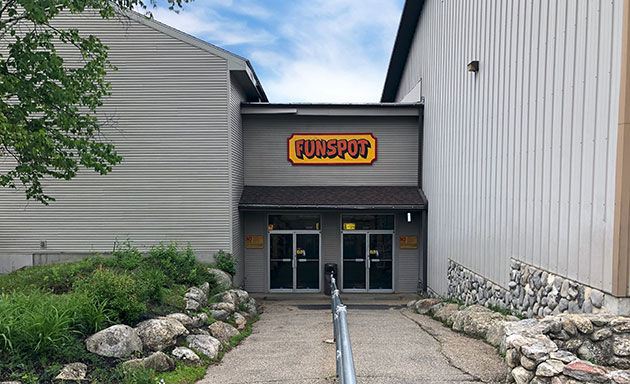 There is never a shortage of things to do while staying at the Summit Resort. We are centrally located in the Lakes Region within close proximity to many attractions worth visiting while on your New Hampshire vacation. One destination that is not to be missed is the world's largest arcade, Funspot. With over 600 games, Funspot provides quality entertainment for the whole family all year round!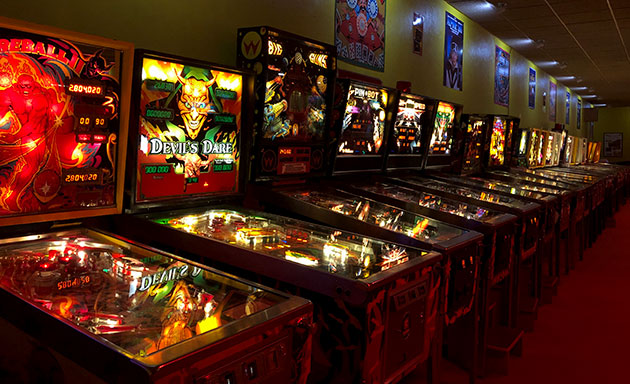 Within a six-minute drive from the Summit, Funspot contains three floors of entertainment and attractions including an entire floor dedicated to the American Classic Arcade Museum. The museum holds hundreds of classic arcade games like Breakout, Asteroids, Pac-Man and so much more. You can spend hours jumping from game to game enjoying classics like pinball, cocktail arcade tables, cockpit games and a variety of upright video games. While gaming in the museum section, be sure to keep an eye out for the written, video, audio and electronic information introducing the history of the classic games and their creators.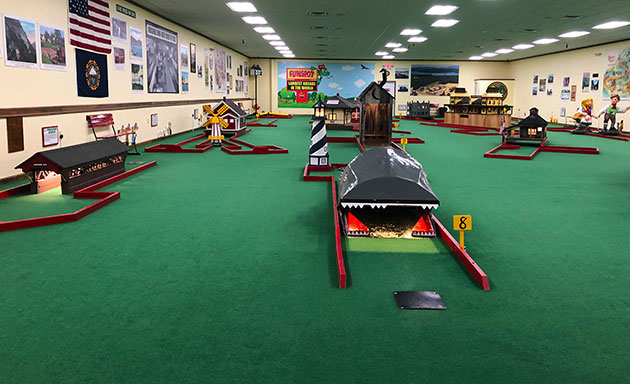 There is also an eighteen-hole, indoor, mini-golf course located on the third floor of the arcade. The 5,500 square foot self-service course is a replica of the original miniature golf course that founder Bob Lawton opened in 1952. The course incorporates scaled models of many popular landmarks found in New Hampshire: covered bridges, train stations and the Mount Washington Cog Railway to name a few.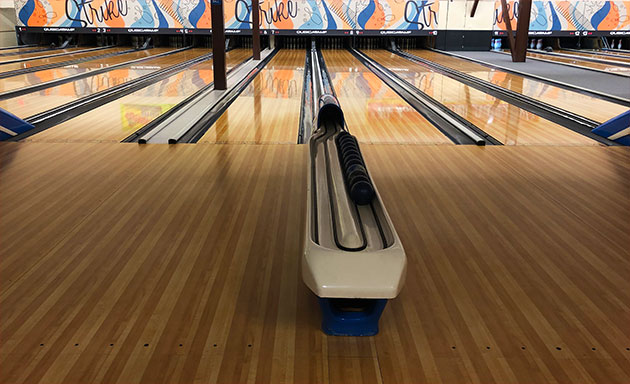 Located right down the stairs from the miniature golf course is a twenty-lane bowling alley that has recently undergone a complete renovation. Both, the Ten Pin and the Candlepin alleys received new lanes and gutters, ball returns, automatic bumpers and animated automatic scoring systems. A lot of guests visiting from outside of the New England area have never heard of Candlepin bowling and many families gravitate more towards Candlepin as it requires much smaller bowling balls, making it easier for younger children to enjoy the sport. However, both types can be equally as competitive and fun making bowling at Funspot a memorable experience for the whole family. Keep an eye out for the bowling specials which Funspot runs throughout the year, offering special rates and deals. In between strings, head over to the D.A. Long Tavern just across from the bowling lanes and grab a drink while you shoot a game of pool, throw some darts, or just relax while watching the game on the bar's flat screen television.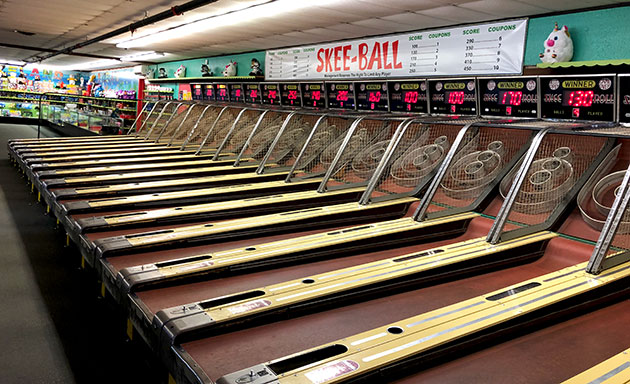 There are many other games and activities located throughout Funspot including: multi-player racing games, air hockey, Skee ball, bumper cars, pusher games, claw cranes, arcade casino games and an abundance more. Once you have used up all of your tokens, you can utilize one of the many ticket counting machines to print your final tally to use at the Prize Land ticket counter, or save the tickets for your next trip to Funspot!
After a long, fun-filled day, if you don't feel like cooking dinner in your suite's full kitchen, stop by the Braggin' Dragon Restaurant before hitting the road. The Restaurant is located on the first floor of Funspot adjacent to the prize counter with a menu that includes: chicken fingers, chili, hot dogs, fish & chips, cheesy nachos, and of course Topsnuf's famous 17" pizzas! Be sure to save room for dessert as Funspot just opened their ice cream stand for the season, now serving Richardson's Farm Fresh Ice Cream. At the Summit Resort we have partnered with Funspot to offer our guests an exciting Lakes Region Getaway! When you book with our Family Summer Savings package you will not only receive a $20 Funspot gift card but also 15% off your accommodations and free use of all resort amenities! Once back at the resort, unwind in the large Roman Spa while the children enjoy multiple rides down the indoor pool's waterslide.